Seventeen from the 1966 year at Halley Bay (Halley I) and many spouses gathered at the Albright Hussey Manor House Hotel near Shrewsbury from 20 to 22 June for their 5-yearly Z66 reunion and this year, their 50th anniversary. As well as the seventeen there was a small number of 1965 and 1967 Halley Bay Fids and three of the 2011 (Halley V) winterers who we had "met" by Skype at our last reunion. The days were spent socialising, either walking in the surrounding countryside or over bevvies at the hotel. Tales were re-told in the evenings with slides and films of the era including a particularly good collection of sounds, slides and film on DVD compiled for the event by Col Wornham. Two highlights were a Skype session with the Halley VI winterers and of course Midwinter Dinner with speeches by Doug Beebe, Andy Williams and "Mac" McKerrow. The photos tell it all, courtesy of Dave Brook (Z66 reunion) and Michal Krzysztofowicz (Halley VI Skype session).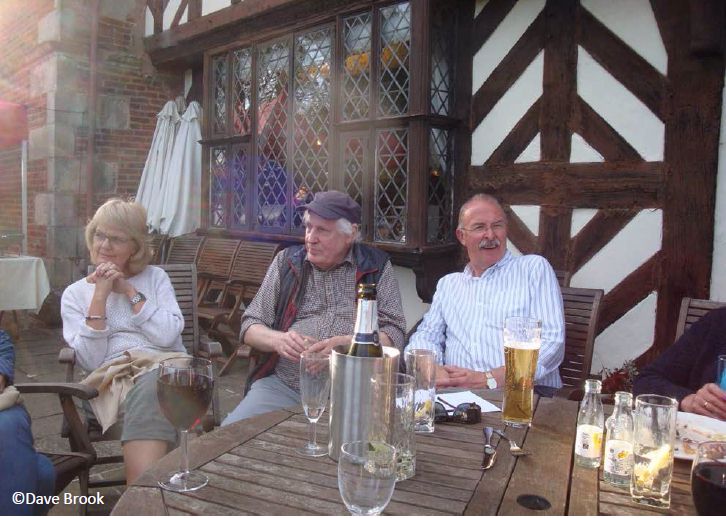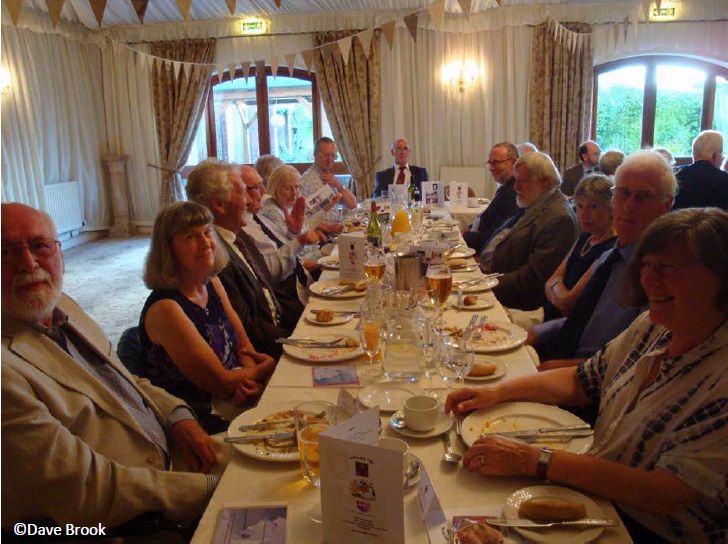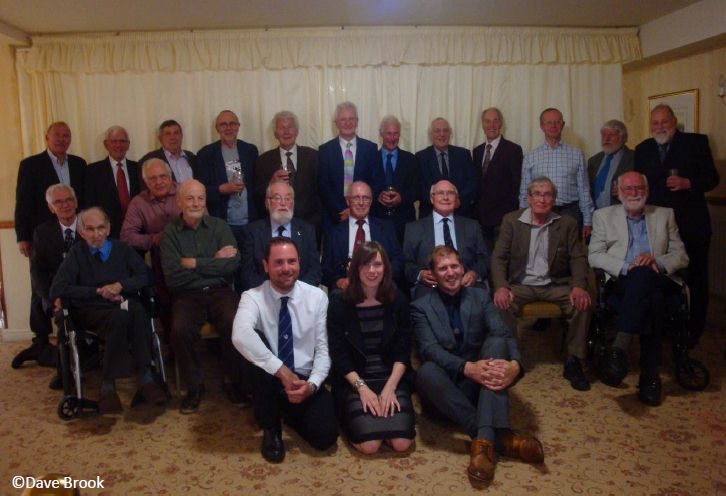 Back row: David Mckerrow, Geoff Lovegrove, Dick Keyte, Colin Read, Andy Williams, Mick Shaw, Colin Wornham, Chris Gostick, Peter Noble, Phil Cotterill, Dick Stokes, Paul Coslett,
Middle: Lewis Juckes, Keith Gainey,
Front row: Dick Cuthbertson, Charlie Blossom, Doug Beebe, Stuart Noble, Brian Swift, Dave Brooks, Peter Blakeley.
Very front: Ben Mapston, Jenny Hine, Brett Walton.