Reunion for 1977 winterers 2015
by Ken Lax
---
The bi-annual reunion of the wintering team for Halley Bay 1977 was held at the Lion Hotel in Shrewsbury this month.
Present at the reunion were Iain Levack (Leeches) , Pete Anderson-Witty (Gladys), Michael Davies (Honk), Steve Emery (Nibbles), Ian Somerton (Pedro), John Bradford (JB), George Morgan (Ratbag), John Wright (Youth), Tom Hardie-Forsyth (Fosdyke), Mike Pinnock (Tiger) and Ken Lax . We were also joined by Phil Marsh, who spent an unplanned winter at Belgrano with Youth and Dog Holden.
Youth had travelled from Canada to attend the reunion.
We spoke on the telephone with Harry Matthews, who was on a field trip in Japan, and with Barry Gardiner who was in France.
Phil Hart is resident in Canada and was unable to make it. Steve Chambers was overseas on business and unable to attend. Mike Houlcroft (Bunny) is in a wheelchair these days and was unable to travel but is determined to make the 2017 reunion.
Pete Edwards, Jim Oliver and Dave Hogg remain a mystery and we have been unable to trace them.
We were especially pleased to have located Tom Hardie-Forsyth and we all enjoyed catching up with his news after almost 40 years. Tom had an original copy of a poem that was written by Roy Piggott, which he read out. He gave this to Tiger Pinnock for the BAS archives. To atone for being AWOL for so long Fosdyke kindly sponsored the wine for the evening.
Tiger showed a film called John Biscoe, which had some scenes from Halley Bay.
A copy of the base diary and the midwinter magazine were available to reminisce over. We managed to have the same wine with dinner that we had for the midwinter dinner (not the same vintage!).
All in all we considered it to have been an exceptionally good reunion and the hotel looked after us all very well.
The next reunion will be in 2017 and as it will be our 40th anniversary we are planning to do something special.
If anyone has any information at all on the whereabouts of Pete Edwards, Dave Hogg and Jim Oliver we would be very pleased to hear from them. Any information at all would be welcome.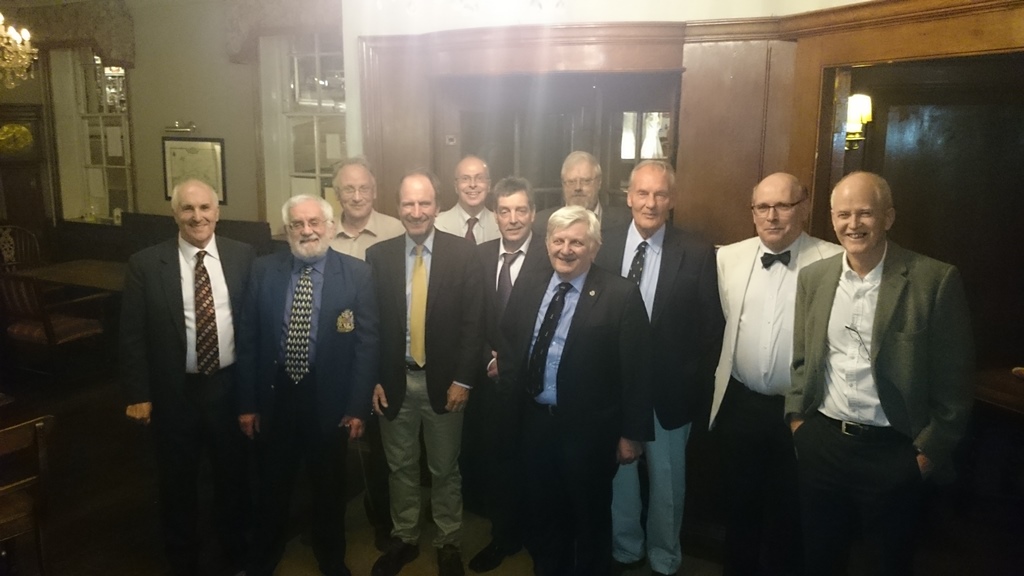 ---
26 Sep 2017
1977 index page
Z-fids home page