Report of 2019 Biennial Reunion of Halley Bay Wintering Team 1977
by Ken Lax
---
The reunion was held at the Lion Hotel, Shrewsbury on October 12th.
11 of us sat down to dinner. 10 base members and one guest (Liz Pinnock). Pete Anderson-Witty, Michael Davies, Steve Chambers, Steve Emery, Tom Hardie-Forsyth, Ken Lax, Iain Levack, Harry Matthews, Mike Pinnock, Ian Somerton. Guest: Liz Pinnock.
There were three who could not make it, Phil Hart and John Wright (both resident in Canada) and George Morgan. George had to cancel at the last moment because he is undergoing treatment for Lyme's Disease.
We did not hear anything from Pete Edwards, Michael Houlcroft, Jim Oliver and Andy Quinn.
We invited several guests. Michael Palin - too busy with book promotion. Jenny Agutter (didn't reply - again).
This was our first ever reunion without John Bradford. JB died earlier this year. We all miss JB. JB and Ian Rutherford (Geordie) were remembered in our "absent friends" toast. We also enjoyed hearing from JB's sister that the family paid JB's neighbour to clear the house out and that some "very interesting items" were found. These included a live rocket, shells and mortar. The neighbour was detained by the police for 24 hours and the bomb squad called out. The house was cordoned off and the nearby area was evacuated. JB would have been thrilled!
After the meal we watched the TAE film and then a few slides and black and white photos. Honk showed us pictures of the 1957 Massy Harris Ferguson tractor that he renovated and his super-fast soap box.
The boozy reminiscences finally ended at 2 a.m. and we all met for breakfast at 0900 on the Sunday morning.
Everyone enjoyed the get-together and agreed to meet again in 2021, probably at a venue near George (Salisbury).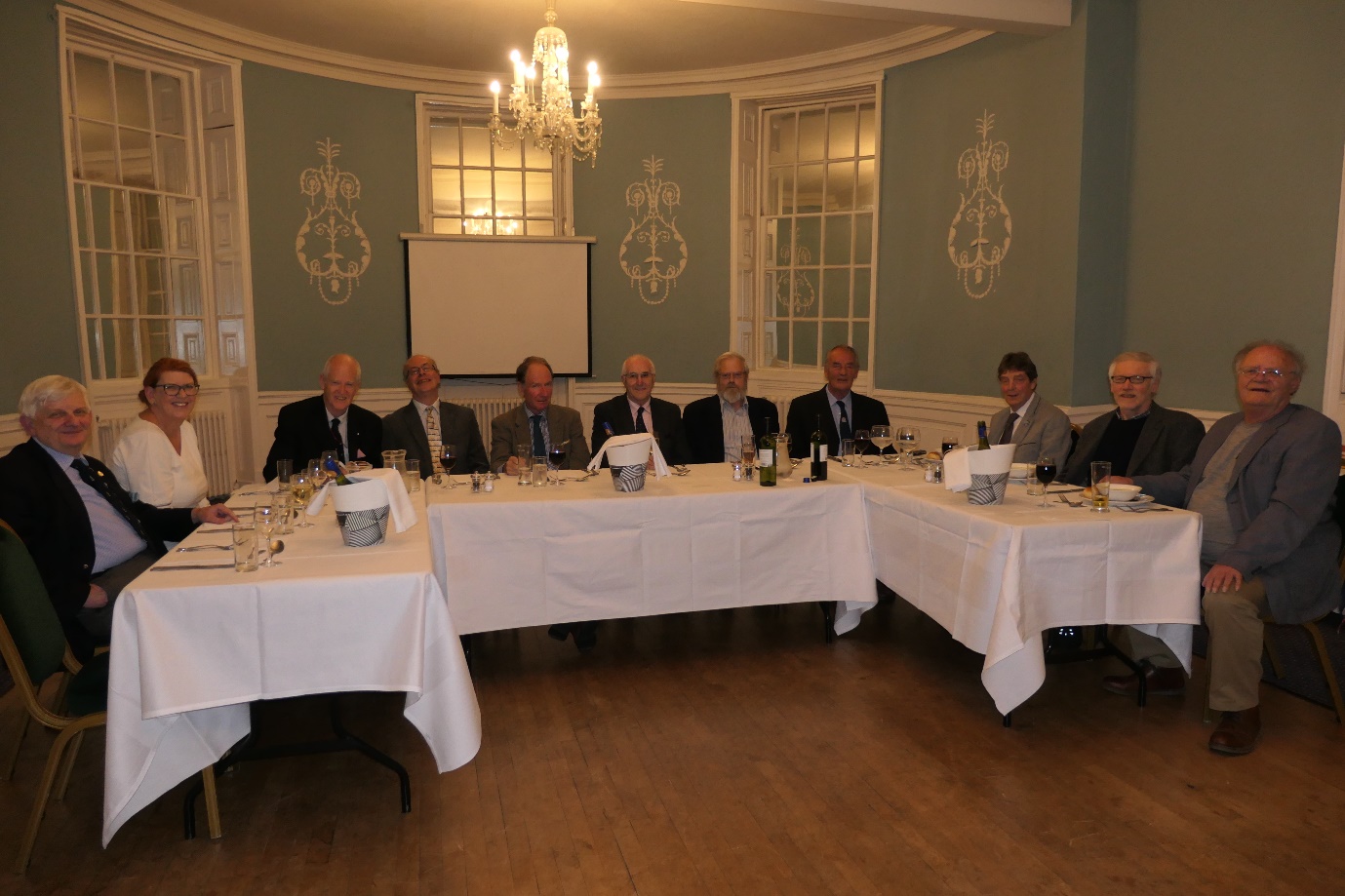 ---
13 Oct 2019
1977 index page
Z-fids home page